My main question about AEW Revolution is who, in this massive roster of nerds, is going to be the one lucky enough to do a Revolutionary Girl Utena cosplay for the first All Elite Wrestling PPV of 2020. Instead of predicting match winners, which, let's be real, I am very bad at doing, I am going to predict the likelihood of an Utena cosplay or tribute gear.
Dustin Rhodes vs Jake Hager
Jake Hager broke Dustin's arm, and now he's having his very first match in AEW. I don't really know what to expect from him, since this is his very first match in AEW. Like, I don't even know what his gear looks like. I'm assuming this will be big men doing large things bigly. Dustin Rhodes is still very good at wrestling, in spite of being in his 50s, but my favorite things I've seen from him have been highly emotional. We haven't seen much emotion from Hager yet.
Utena Likelihood: Neither of these guys know what I'm even talking about. 0/10.
Cody vs MJF
Finally! After betrayals, contract agreements, 10 lashes and a cage match, Cody is going to try to get his revenge on the dastardly MJF. Expect interference from their respective entourages and Cody bleeding a lot. I don't know how he's feeling after moonsaulting off that cage last week, but I guess we'll see.
Utena Likelihood: Given Cody's flair for the dramatic, and previously established allyship to F/F ships and cosplaying as iconic women of the 1990s, I think Cody and Brandi doing an entrance as Utena and Anthy is a definite possibility. I'll go with a solid 6/10 here.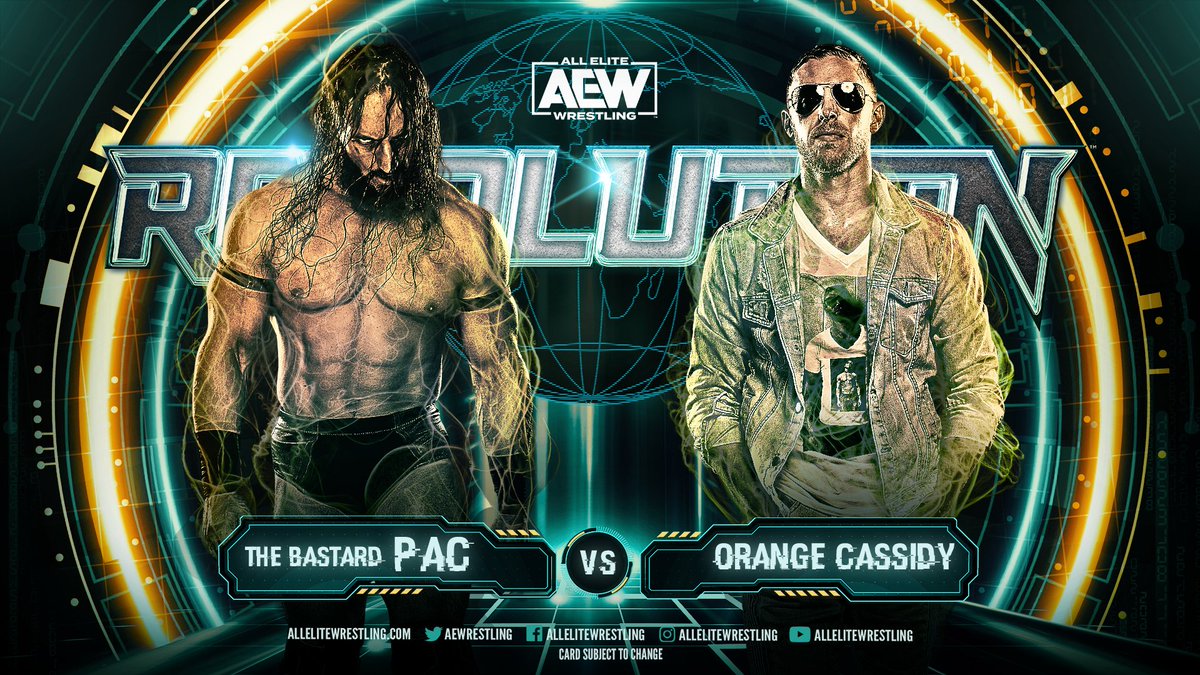 Pac vs Orange Cassidy
After his loss to Kenny Omega on Wednesday night, Pac was confronted by a chill, handsome guy in a bunch of denim. And now they're having a wrestling match at Revolution about it. Everyone knows what an excellent all around talent Pac is—from high flying to submissions—but most AEW audiences have yet to see Orange Cassidy in giving-a-shit mode. As I outlined in my 2019 wrestler of the year piece, I think Orange Cassidy is one of the most talented performers in wrestling today. This match could potentially steal the show.
Utena Likelihood: Pac is a definite no on this front. He doesn't even add an accessory when he's standing outside cutting a promo in the cold of English winter. Orange Cassidy is kind of already cosplaying Paul Rudd's character in Wet Hot American Summer, so I think it's pretty unlikely. I'll give it a 1/10, since they seem more likely to at least know what an anime even is in the first place.
More Pro Wrestling: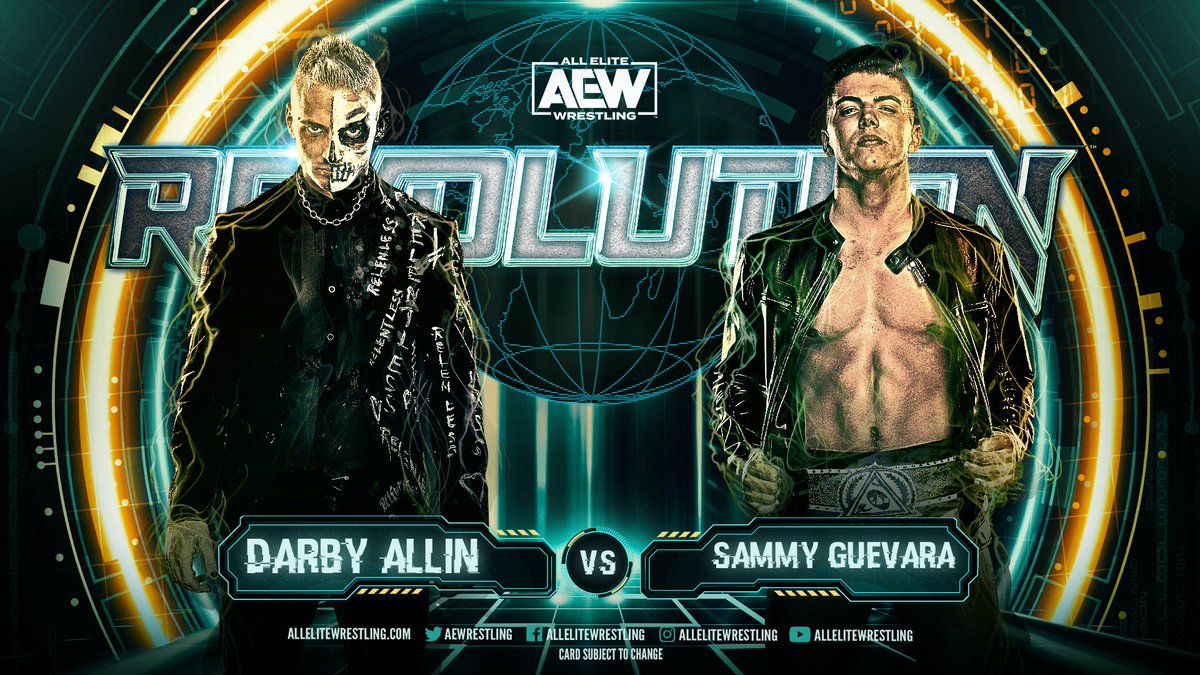 Sammy Guevara vs Darby Allin
Sammy Guevara hit Darby Allin in the throat with his own skateboard a few weeks ago, and Darby Allin vowed revenge. While I am not personally a fan of attacking your opponent by saying they got herpes via gay sex with Chris Jericho, it will take more than perpetuating herpes stigma to turn me against Darby Allin. For the record though, having herpes is not a moral failing, and getting an STI through gay sex with Chris Jericho is probably one of the coolest ways you can get one. Stay safe out there though. Anyways, this should be a fun match. Expect some skateboard nonsense, Inner Circle interference, and a lot of powerful star moments from Darby.
Utena Likelihood: While Guevara is a big anime nerd, what I've seen of his wall of Funko Pops indicates a more Shonen Jump! direction than an interest in Ikuhara's 1997 breakout anime. Still, I could picture him coming to the ring with a little Chu-Chu on his shoulder out of respect. 2/10.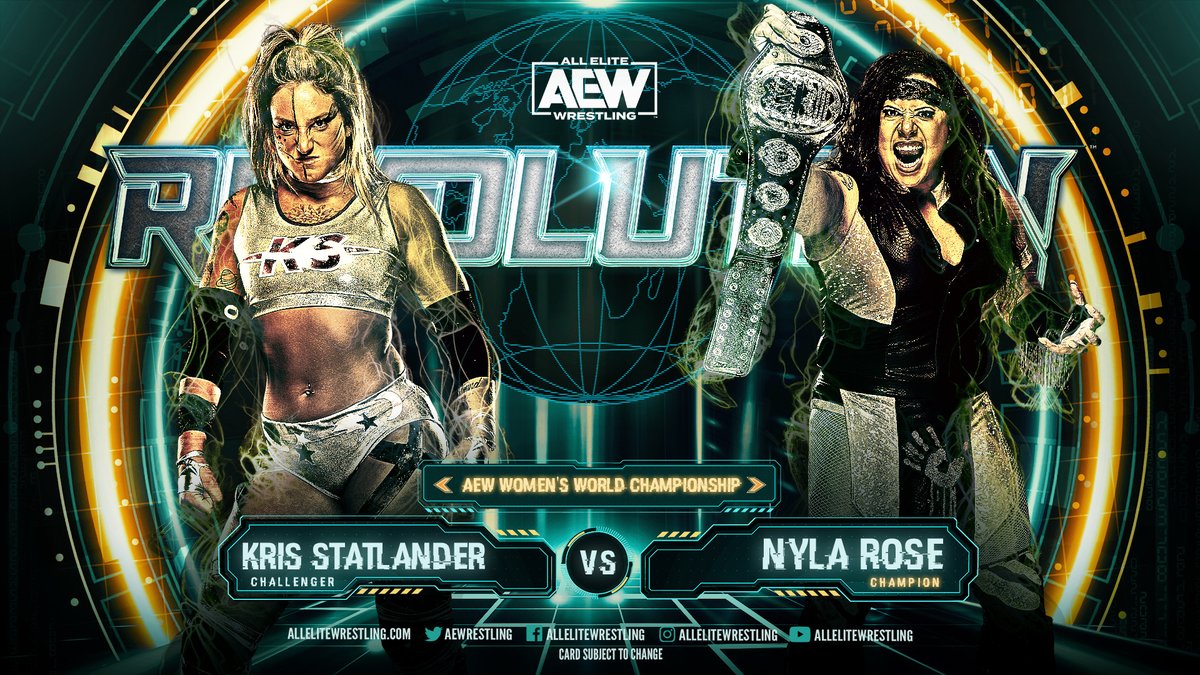 AEW Women's World Championship: Nyla Rose (c) vs Kris Statlander
After last week's stand-off, I was kind of hoping Big Swole would also be in this match, but maybe they are saving her for another singles match. Nyla Rose's first championship defense being against the very lovable and very buzzed about Statlander should be a treat. We've seen Nyla in these big matches mostly against small women like Riho, so her taking on the 5'10" Statlander has me rubbing my little paws together in excitement.
Local Southern California wrestling company Bar Wrestling announced today that Kris Statlander won't be wrestling for them tonight due to illness, so let's hope she's feeling better by Saturday!
Utena Likelihood: As much as I would love for the "Girl" in Revolutionary Girl Utena to be represented with a women's division match, neither Rose nor Statlander has shown much propensity for cosplay gear. I assume that Nyla, a bisexual millennial nerd, has seen Utena, and her name is "Rose" after all, so maybe she'll give in to the urge that all wrestlers have to perform in cosplay gear. We can hope. I give this a 5/10.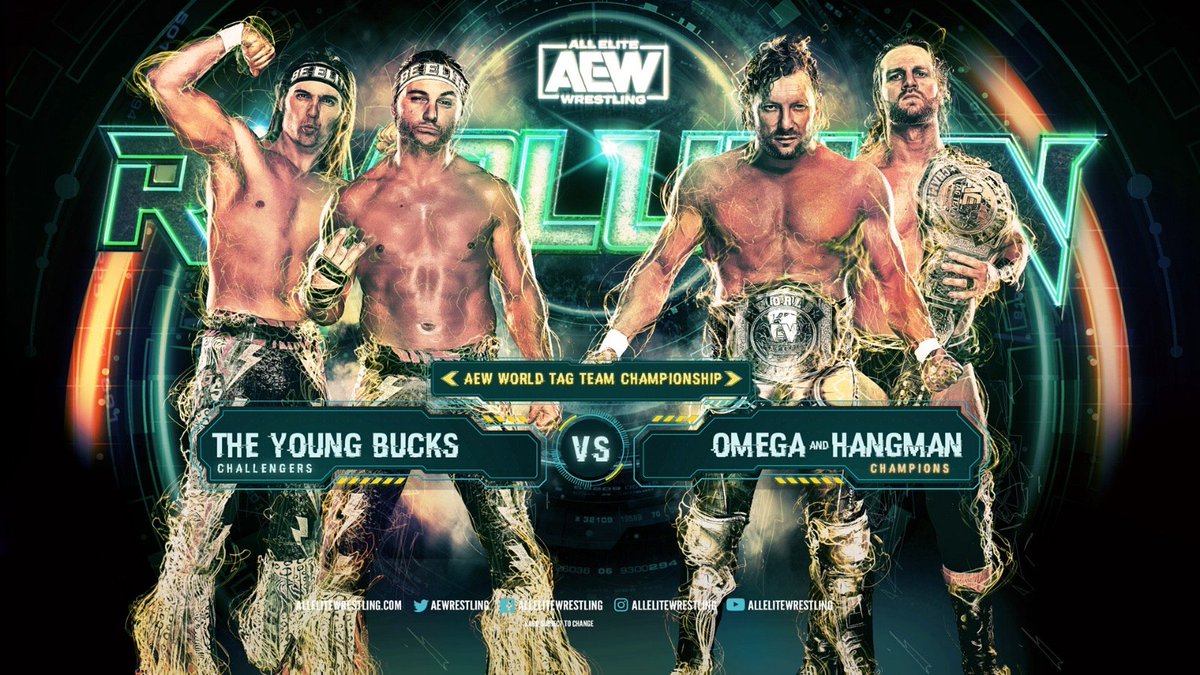 AEW World Tag Team Championship: Hangman Page & Kenny Omega (c) vs The Young Bucks
Page and Omega took the tag titles off of SCU on the Boat Episode of Dynamite, and will defend them against their brethren in The Elite, The Young Bucks. I was at the Long Beach New Japan show where the Golden Lovers wrestled the Bucks as part of that overwrought, fun for a while Bullet Club Civil War storyline. This isn't that, but the story is still intra-Elite strife, which I'm not ready to be excited about again. Hangman Page is drinking too much and being mean to the Young Bucks. Kenny Omega wants him to be a better partner. To be fair, if I was him, I would also be drinking a lot, wearing awesome western clothes and being mean to the Young Bucks.
Utena Likelihood: If I was a betting man, which I am not, iconic weeb Kenny Omega would be my pick for person on this card who has mostly likely seen the 1997 classic Revolutionary Girl Utena. Also, if I was a wrestler, a tag team would seem to me to be the ideal circumstance to do an Utena and Anthy entrance. Will Hangman Page pull a sword out of Kenny Omega's heart before they face the Young Bucks? I would love for this to happen, but I don't know if I see it. Rose seal gear, though? I think there's a good chance. 8/10.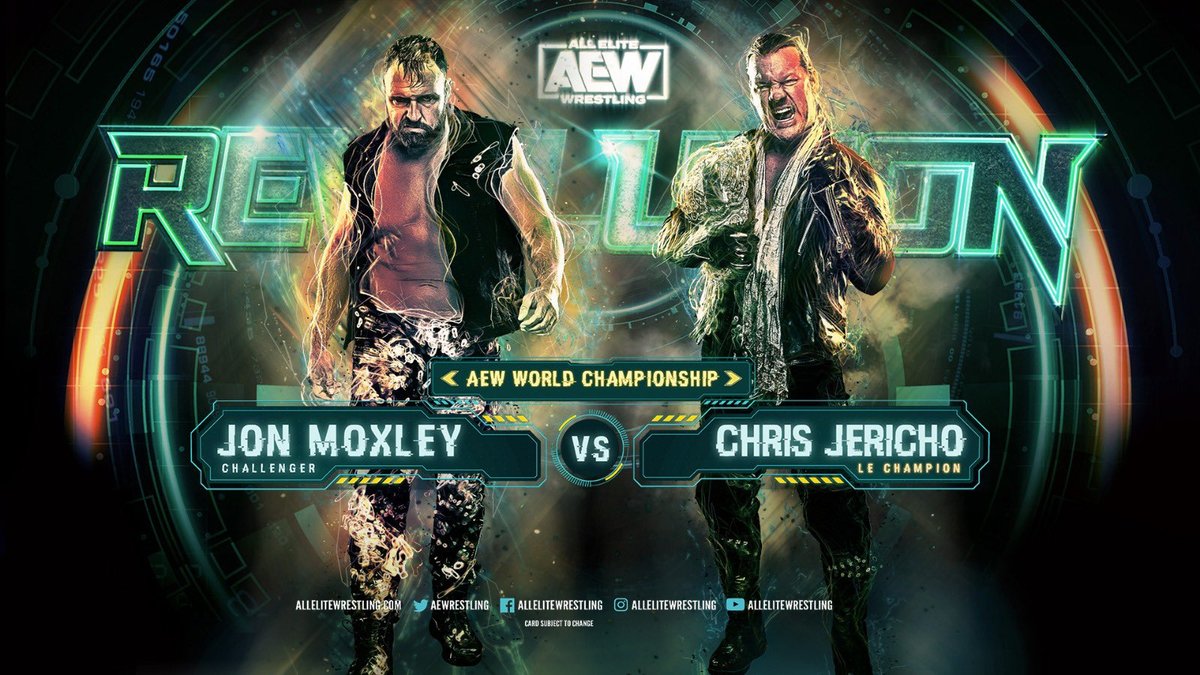 AEW World Championship: Chris Jericho (c) vs Jon Moxley
Back in January, Chris Jericho offered Jon Moxley a position in the Inner Circle. Mox took some time to think it over, accepted Jericho's fancy bribes, and turned him down. Furious, Jericho has spent the time since then sending his Inner Circle goons after Ohio's hottest son. Finally on Saturday, Jon Moxley will challenge Le Champion for the AEW Title. I'm pumped.
Utena Likelihood: I love the concept of Jon Moxley being super into my all-time favorite anime, but I love a lot of concepts that don't exist in reality. He doesn't strike me as that kind of guy. That goes double for Chris Jericho. Neither competitor is much of a cosplayer anyways. It's not happening. 0/10.