I know one of my biggest gaming dilemmas each day, when I kick back and spin my gaming chair around to play my PS4, is how my piglets are going to survive. I switch between ankle socks and fuzzy socks and even little fuzzy faux-leather slippers that turn my appendages into faucets. Why, I cry to the skies, do I not have a gaming slipper? Nor a gaming sock!? How will my toes survive the electronic sports!?
But have this dilemma no more, says Puma. Because it's made the Active Gaming Footwear! These slick new gamer-targeted shoes are, according to the description page, "created with console gamers in mind." And it's… not a shoe? It's a "gaming sock." Technically, since it has soles, it's a gaming slipper. But you do you, Puma.
"Designed for indoor and in-arena use," the site reads, "it delivers seamless comfort, support and grip so gamers can adapt to different active gaming modes and game their best." Just a reminder that most esports arenas are, in fact, indoors. In other words, though, these "gaming socks" are basically built for esports players who want to forget they're wearing ambiguous footwear.
And there are a load of little details for these gaming socks/gaming shoes/gaming slippers that make me, an American, sad. For one, it's only available in Australia. And for that reason, the price is Australian dollars! Woof, that $160 price point gave me a heart attack. Great to know this gaming sock is available for, uh, [checks Google] a mere $110 USD.
It sounds so cool and gamer-y though! I mean, look at at these features, copied from the site:
Medial wrap-up grip in SEEK mode
Lateral wrap-up support in ATTACK mode
Heel wrap-up stability in CRUISE and DEFENSE mode
I absolutely want my pinky piggy to don these gaming socks SEEK and ATTACK. Comfort, that is!
More Like This:
Honestly though? I'm not just going to say the following because I regularly buy Pumas (at the outlet store). But Puma products are actually comfortable as hell when the company leans towards lighter products. Like this! And it looks like Puma carried over its famous mesh material for this. So I'm definitely not going to knock this off the bat.
And to the company's credit, it looks like Puma has genuine interest in moving into gaming and esports. It has a massive collaboration with esports organization Cloud 9 for apparel and accessories, including joggers, sweatshirts, and tees. The companies even released one of those really weird-looking tight long-sleeve tees, if that's your thing. Sadly, there are no shoes to be seen.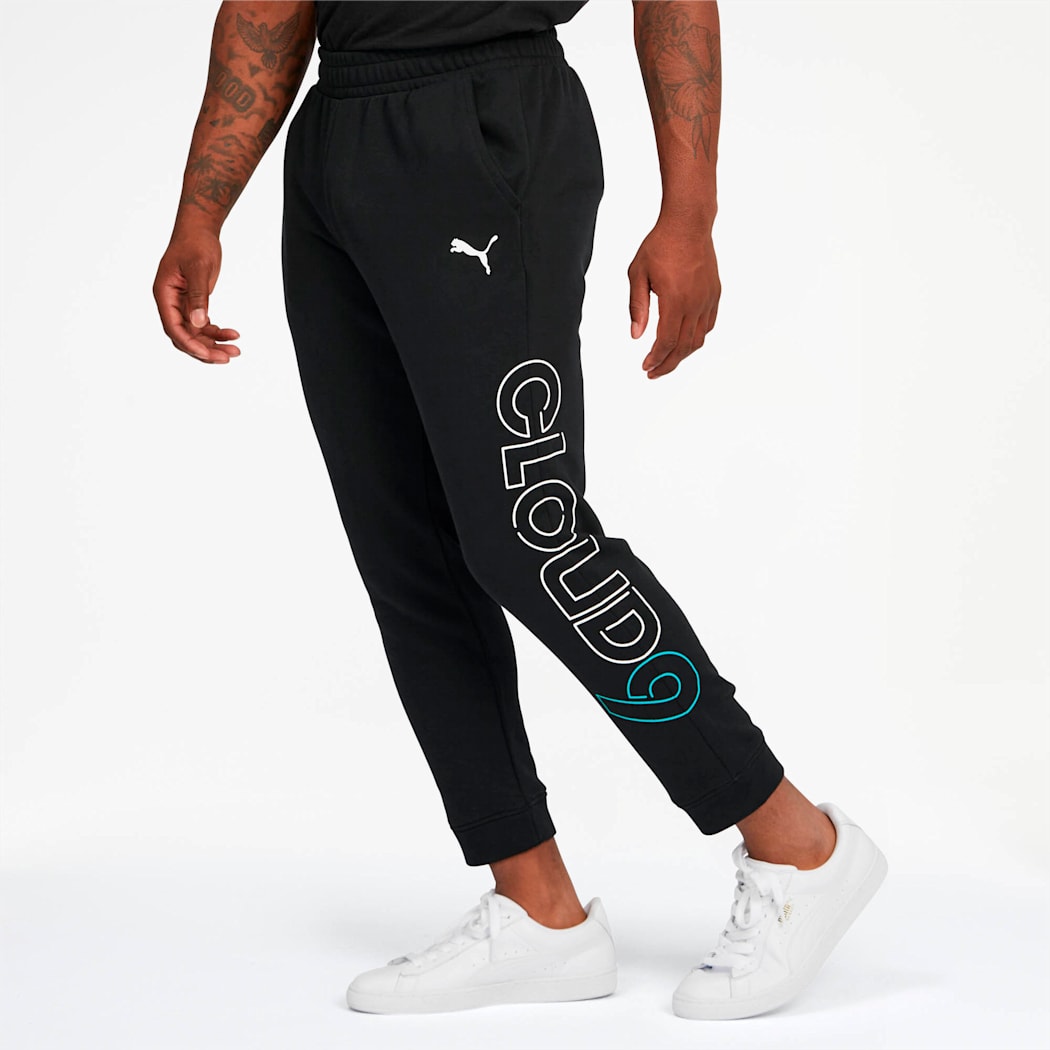 This is also definitely not the first shoe company to do any competitive-focused products. Back in July, K-Swiss and esports org Immortals released a collaboration for another shoe with a similar "gaming arena" concept in mind. The "Immortals Icon Knit" is similarly light, with a lighter sole and mesh on the outside. Of course, the main difference is the esports branding, as there's a giant Immortals logo under a translucent sole.
So would you buy a $110 gaming sock? I mean, buying expensive things for the sake of buying expensive things is the gamer way of life, right? Not that far off from sneaker and fashion culture. Ask League of Legends whales; especially after its Louis Vuitton capsule, which saw $400 tees at launch (the prices of which have since been removed, possibly because they're sold out), Riot would probably know.