2021 is bringing a lot of exciting video game birthday celebrations, because not only is it Pokemon's  25th anniversary and Sonic the Hedgehog's 30th anniversary, it's also Persona's 25th anniversary. And from the sound of it, Atlus has a whole lot in store for the RPG series hitting a quarter of a century.
The company has created a new website dedicated to Persona's big day, and it's teasing seven reveals between September of this year and Autumn of 2022. There are no concrete details about what any of these are, and that just means I have to sit here and speculate.
Some of these might be new game projects, such as a Persona 5 take on the Arena fighting series that has been dormant for far too long after Persona 4 Arena Ultimax launched in 2014. But there's also a possibility we'll be seeing some new kind of spin-off the series hasn't touched yet. Persona 5 Strikers, which came to the west earlier this year, was new territory for the franchise, as it was an action RPG take on games that have been turn-based up to this point. It also wouldn't surprise me if we saw the series branching out to new systems. Persona 4 Golden made its way to Steam last year, so it would be great to see Persona 5 Royal on the platform. Or, god willing, a port to Switch. I've seen some people clamoring for a possible remake or "definitive" port of Persona 3, and I would be happy to see that, given that the best version of the game is a PSP port that improves a fair bit in the game's systems, but is also stripped of a lot of features in favor of a point and click style. So if Atlus makes a more readily accessible version of that wonderful game, I'm all for it.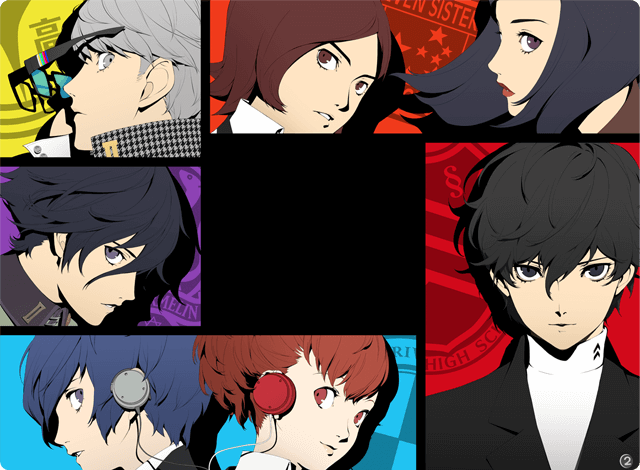 The website actually has some new art of characters from the original game and Persona 2, which is a rarity, as Atlus often fails to even acknowledge the first two games. That same tendency to ignore them has made those characters less recognizable to the general public, but maybe we'll see them get some love in whatever is to come.
Persona is primarily a video game series, but it's also taken some detours into anime. Persona 5: The Animation had its share of problems, but it's clearly an avenue the franchise is invested in. So some of these projects could be delving into external media beyond games.
You may also like:
My dream project would probably be either a hypothetical Persona 5 Arena, or something that would take advantage of a time skip to see characters from Persona 4 as adults, similar to how Persona 3 characters appeared in the Arena games. Perhaps they could be the same thing?
Hanging over all of this is the possibility we'll get some tease of Persona 6. That game is probably a long way off, but this would be the time to release a short teaser, maybe. My one fear on that front is that could signal the end of Persona 5's era. I enjoyed Persona 5 Strikers, but I'm definitely not ready to say goodbye to the Phantom Thieves yet. Especially after Royal's new content showed that these characters still had a lot of development to come. That was part of what made Strikers disappointing to me, in that it was a continuation of the original game and didn't capitalize on those developments.
I guess we'll see what direction this is going in about two months. For more on the series, check out our review podcast of Strikers right here.