If you're anything like me, you've been using All Elite Wrestling as a partial distraction from Election Week anxiety, making this particular pay-per-view week a well-needed balm while stressing over the frightening state of American politics. Fanfyte hasn't covered an AEW PPV since Revolution in February, so I volunteered my services and now I'm booked! Make sure you visit the site on Monday, where my typically long-winded analysis will be live in all its obsessive splendor.
The Buy-In: NWA World Women's Championship Match: Allysin Kay vs. Serena Deeb (c)
I found out like yesterday morning that Allysin Kay declared herself a free agent and I learned about this match while Dynamite was on the air Wednesday. A surprise treat to see this potentially very exciting matchup between the still pretty new NWA World Women's Champion against a former titleholder of the same belt.
Prediction: Two surprise title changes in the span of less than two weeks would be a bit much, so I'm counting on Deeb to retain.
John Silver vs. Orange Cassidy
John Silver is jacked and his interference played a part in Orange losing his TNT Championship rematch against Cody, whether it was on orders from Mr. Brodie Lee or an intuitive measure as his (current) favorite disciple. This match was moved from The Buy-In to the main card because Silver is a big money draw! Will Silver gain a surprise victory or will he get smacked with a roll of papers?
Prediction: As much as I've enjoyed Silver's hysterical presence on Dynamite (double for Being the Elite), I doubt Cassidy is going to lose this match. Besides, no one on AEW's roster is better equipped for losing a big match than Silver, the Dark Order's ace stooge.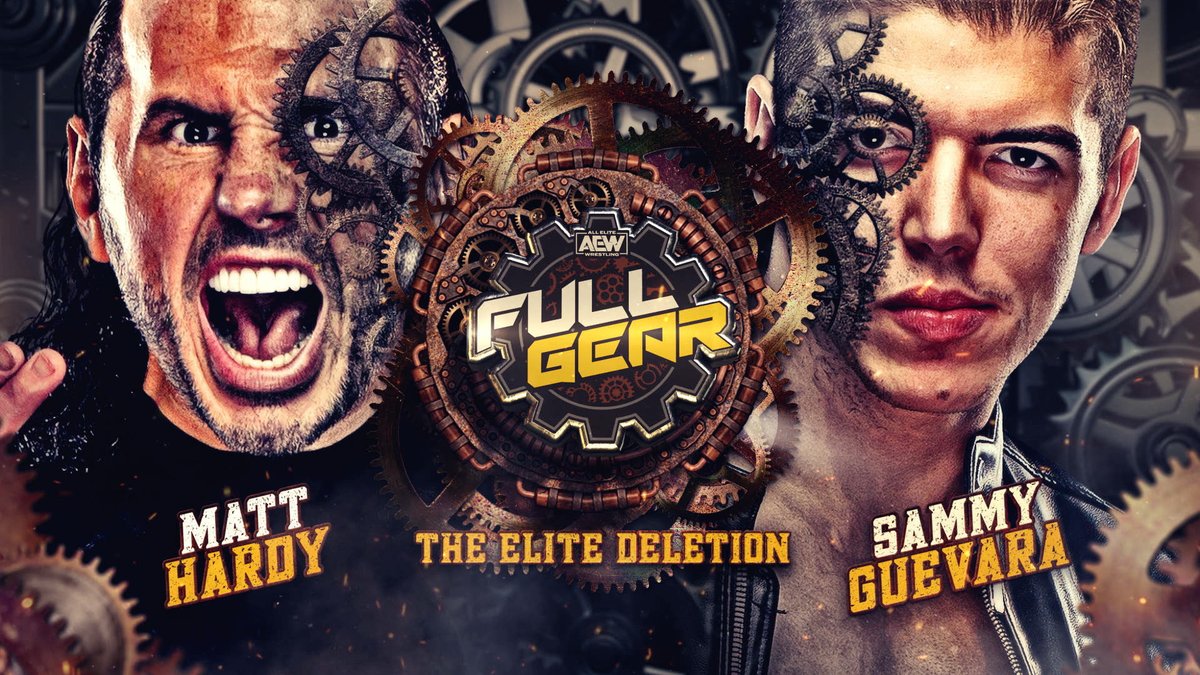 Elite Deletion Match: Matt Hardy vs. Sammy Guevara
The literal blood feud between the maybe-not-Broken-anymore veteran and Chris Jericho's smarmy protégé is rumored to be taking place at the Hardy Compound, home to some of the most legendary and ridiculous matches of the past decade. After a legitimately career-shortening summer of hardway lacerations and real-time concussions, the fact that this heated rivalry will probably be blown off in the goofiest way possible is a genuine relief.
Prediction: I'm going with Sammy here, but definitely not before a harrowing trip to the Lake of Reincarnation.
AEW Women's World Championship Match: Nyla Rose vs. Hikaru Shida (c)
Hikaru Shida has enjoyed a nine-month reign as AEW Women's World Champ, full of gutsy wins against a wide range of talent. Though Nyla Rose has a huge upside (especially with Vicky Guerrero as a manager), the storyline where Rose refused to compete until she received a title match seemed a little fishy, like a good loophole to burrow in while your women's division stays stagnant. We're still waiting on a little more focus in this area, but Rose and Shida put on a killer performance at Double or Nothing and it's very safe to say they'll do the same here.
Prediction: As much as Nyla becoming the first two-time AEW World Women's Champion could signify a fresh start for the long-overlooked division, I think Shida will retain. There is a certain role model waiting in the wings, and I think Dr. Baker vs. Shida would be a huge matchup that might actually get some buildup!
World Title Eliminator Tournament Finals: "Hangman" Adam Page vs. Kenny Omega
Destiny is often predictable. The former AEW Tag Team Champions broke up via a long tracking shot at All Out and have had no semblance of closure in the two months since. They were put on opposite sides of the bracket and each were considered no-brainer favorites to make it to the finals. Kenny has spent the entirety of the tournament rather obnoxiously reminding people he is the most critically-acclaimed wrestler ever (and very subtly noting that he lowered himself to build up tag team wrestling in 2020). Hangman has simply been winning, drinking, and sulking, and that's why he is beloved by AEW fans.
Prediction: In my Dynamite recaps, I've been alluding to what I think is going to happen with the AEW World Championship, so here it is without any vague allusions: Kenny's gonna win the tournament (probably somewhat dubiously), finally turn heel for real, and go on to be the guy who ultimately defeats the currently undefeated Jon Moxley for the title. Kenny will probably spend the next few months talking about how Mox's unsanctioned win against him didn't really count, and saying what he said last year about Mox not being able to beat him— "the best wrestler in the world"— in a straight-up match still being true.
I guess the more glaring question here is what is going to happen to Hangman if he loses another big singles match? Are we all going to have to chip in and find him a good therapist?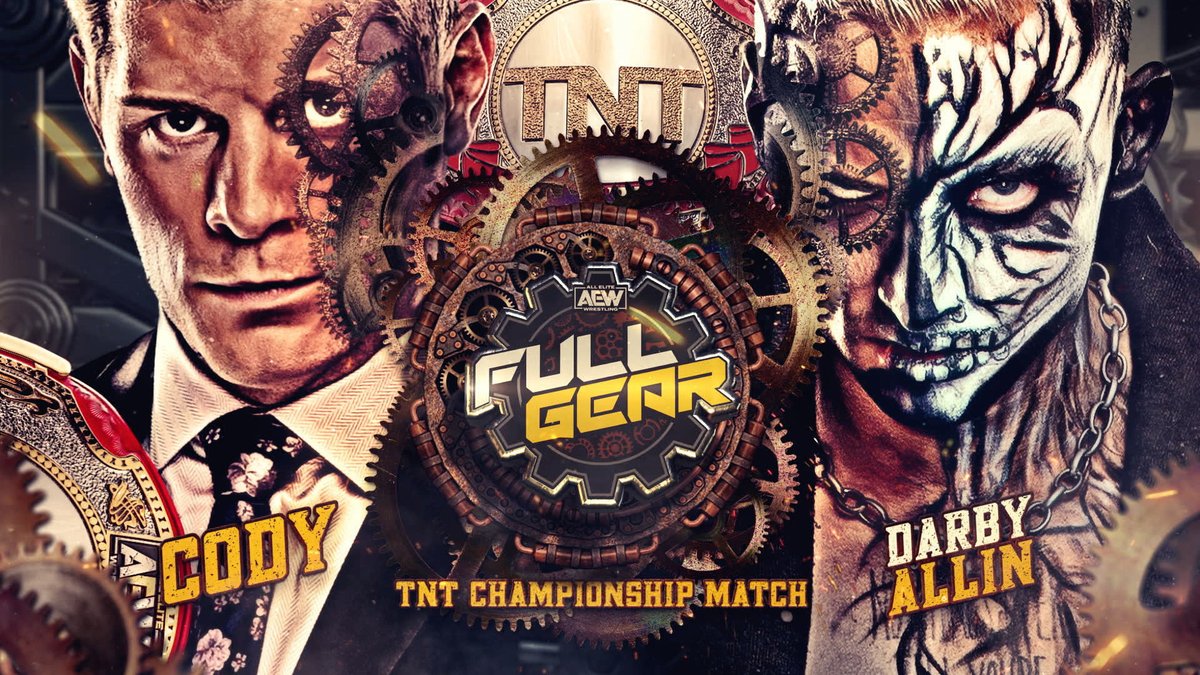 TNT Championship Match: Darby Allin vs. Cody Rhodes (c)
After barely winning the title back from Mr. Brodie Lee in a pretty incredible dog collar match, going to a time limit draw with Orange Cassidy, and capitalizing on the interference of two different people to win the lumberjack rematch, Cody's second run with the TNT title isn't quite as dominant as his first, but a little more interesting from a character perspective than the lol Cody wins thread of his initial reign. Darby's been half-jokingly referring to himself as "The Face of TNT," but has had more cameos in his segments than vintage Wrestlemania backstage interviews so maybe he's fully serious? Their first match— at last year's Fyter Fest— went to a time limit draw but Cody has won every match since, so maybe it's Darby's time?
Prediction: My heart is going with Darby, but my mind is saying lol Cody wins.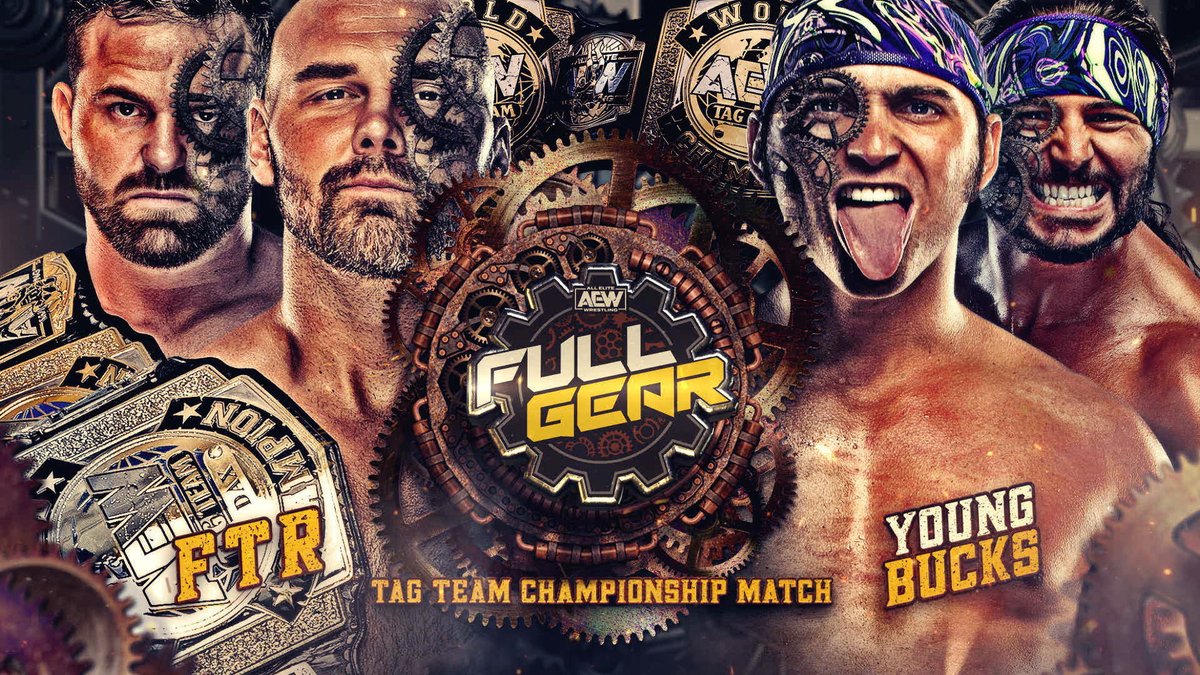 AEW World Tag Team Championship Match: The Young Bucks vs. FTR (c)
Yeah yeah, this match has been almost five years in the making. Yeah yeah, Matt and Nick Jackson have been articulating their frustration with losing in increasingly dickish ways. Yeah, the Bucks have upped the ante on the simmering, maybe a little undercooked build to this match by saying they will never challenge for the tag titles again if they lose. But Cody already said that when he faced Chris Jericho for the AEW World Championship at last year's event— and then he lost. Yeah yeah, there is great anticipation for what people are saying will be the greatest tag team match of all-time, which means it probably won't be but will still be very good.
Prediction: I have a hard time believing neither Cody or the Young Bucks will ever have a chance to hold gold in their respective top eligible divisions. (Regardless of what Cody says about the TNT Championship being "the ace belt," the World Championship is still the World Championship.) The choice to have Cody lose against Jericho made him look egalitarian to all the folks who preoccupy themselves with backstage decisions. But the Bucks are not nearly as intriguing to watch as when they're smug, dominant champions. They've been perfectly fine (if a little milquetoast) as a top babyface tag team in a slump; so of course they'll win here and shove it in everyone's face. FTR's reign hasn't been incredibly long, but they'll have plenty of time to win the titles again.
MJF vs. Chris Jericho (If MJF wins, he will become a member of the Inner Circle
Jericho and Max have been bro-flirting and saying-but-not-really-saying Max being in the Inner Circle would be intriguing. They've had a town hall, they were served raw steak on a bro-date after they burst into a Sinatra-inspired musical. Nobody else in the Inner Circle really wants Max to join, but Jericho is interested. (This whole angle has big "should your best work friend date the coworker nobody likes" vibe, which doesn't look good to Sammy and Ortiz, who clearly don't want anything to do with Max.)
And what about Wardlow? Does Wardlow get into the Inner Circle too? Will he just be an "affiliate?" Will he forcibly emancipate himself from whatever contract he has with MJF? I'm very concerned about what happens to Wardlow here!
Prediction: My "the Inner Circle aren't really heels" argument will shatter to pieces if Max wins. I'm not entirely sure how in the hell I think this match will turn out, but I'm on the clock here, so I'll say Jericho wins because the vibe of the Inner Circle will be thrown way off, and if the AEW World Title picture turns out way I think it will, the Jericho/Omega rivalry would be welcomely renewed.
AEW World Championship "I Quit" Match: Eddie Kingston vs. Jon Moxley
After jumping through every loophole possible to not only get two AEW World Championship matches with Jon Moxley— he didn't get eliminated from the Casino Battle Royale, and he was defeated in his first title match against Mox due to referee stoppage— this feud went from business to personal super fast. Kingston nearly broke down sobbing when he berated Mox for leaving him and independent wrestling behind. After saying he was going to shepherd the freaks to the promised land of sports entertainment and have "the inmates run the asylum," Mox got rich and didn't look back. This has made Kingston bitter, miserable, and using excuses to get another title match, all of which Mox is determined to shut down.
Prediction: One of the best things to happen to wrestling in this dumpster fire that is 2020 is the notion of Eddie Kingston main-eventing a major pay-per-view. But, with Kingston already in the crosshairs of Lance Archer, I think this match serves for Moxley to have one final statement win as champion before Kenny Omega steps up, goes full Cleaner, and wins the world title.