At the beginning of this year, I did several tarot readings for some of wrestling's top stars. Not to toot my own spiritual horn, but I was dead on about some stuff—Kyle O'Reilly being abandoned by his friends, Orange Cassidy meeting new people, and Nick Gage getting stabbed in the back by a bunch of thumbtacks. Or maybe wrestling is just a little predictable. Either way, I'm back to see what's going on with our favorite sports entertainers. For these readings I used the Ethereal Visions Illuminated tarot deck by Matt Hughes.
InDex
I'm cheating a little on this one, but who doesn't love a good romance reading? NXT's newlyweds have had a busy few weeks, but it seems like there may be a few bumps in the road ahead. The Queen of Pentacles can symbolize some difficulties between work-life balance; for example, your hot new bf coming over to your work parents house to take you out on a date. Luckily for them, the four of wands is, quite literally, the happy marriage card. While the ideal wedding doesn't involve Austin Theory, it's clear InDex are in their honeymoon stage, as well as keeping several pharmacies in business on their actual honeymoon. Unfortunately, the Queen of Wands reversed tells us the goods times might not last forever; she can often symbolize jealousy or selfishness. Somebody might be trying to drive a wedge between everyone's OTP. My advice? They've gotta trust that the love between a serial killer and the adopted grown daughter of two Disney fanatics is real and true. And stay away from other hot people.
Bron Breakker

Bron is the hottest thing for 2.0, maybe the hottest thing since original flavor NXT had Justin Thunder Liger that one time. He's got everything—the bod, the yelling promo style, and the neon bodysuit—to go all the way. The Fool represents the first step in any journey—fitting, as Bron is beginning his career on NXT. In his excitement to throw LA Knight around the ring, Bron may not be looking before he leaps. Specifically, he might be aligning himself with some untrustworthy people. Maybe a certain unpopular NXT Champion? On the flip side, the Three of Pentaclese is all about teamwork. Bron may have the body of four different men mashed together, but he can't do it all on his own. I'd suggest being careful in who he calls friends, because there are plenty of unsavory characters waiting in Orlando parking lots. Finally, the Hierophant represents a tradition figure. It can often be a spiritual person in your life, or just someone—say, in your famous wrestling family—who walked an infamous path of destruction. Don't fall too far from the Steiner family tree, Bron. And don't try to do any math on screen.
Bianca Belair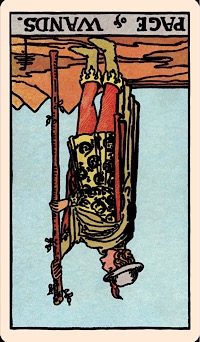 Bianca is headed into the feud I'm most excited for as she triple tangoes with The Boss and The Man. Should the EST be barreling ahead with limited to no holds barred? The Lovers suggests she's got the zen needed to deal with two personalities as big as Sasha and Becky's. While it often stands for an interpersonal relationship, The Lovers can also represent harmony within oneself. Bianca might need to look inward and use all the tools in her kit to get the job done here. The King of Wands is a strong, but fair, leader. He's able to focus on the bigger picture and work towards the good of the many on the blue brand, a task Bianca's more than able to do as SmackDown champ. Unfortunately, her potential outcome here isn't looking so good; the Page of Wands reversed shows a lack of direction and inability to bring goals to fruition. If Bianca wants to reclaim that gold and take it with her to Raw, she'll have to channel that King of Wands energy big time.
Finn Bálor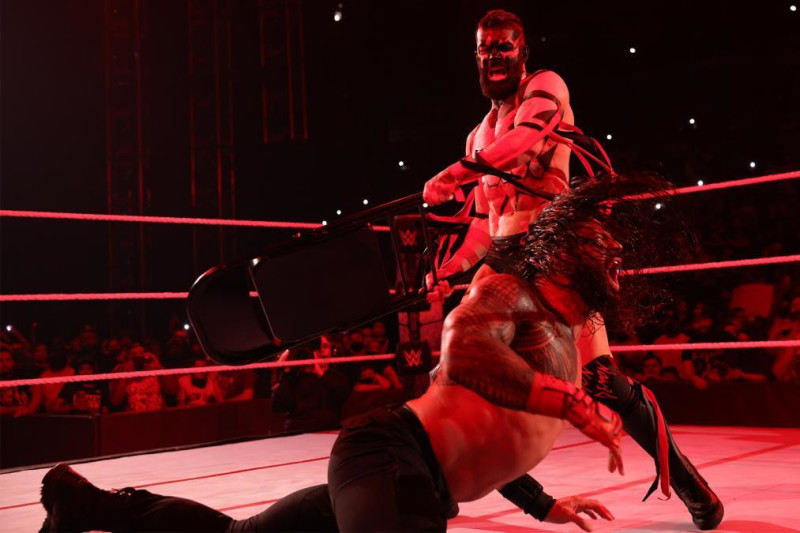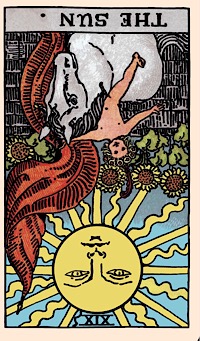 The Demon had a great showing against Reigns this past week, until some shoddy workmanship cost him his dream. The big question is: where does Bálor go from here? The Six of Swords reversed can be a lot of emotional baggage; such as the knowledge that you were revived from the dead on live TV and still lost bc your ankle cracked. It's hard to move on from the funky face paint creatures we used to be, but everybody's gotta change sometime. The Sun reversed shows the clouds more than the rays—it's hard to be optimistic after taking an L like Bálor did. But if Finn and his alter ego can find the silver lining, they could end up with the Six of Pentacles. Someone who has all he needs, but shares his wealth of knowledge and skill with others to help everyone grow. Or to help NXT UK stay on air. Either or.
Bobby Lashley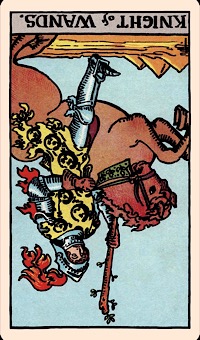 Lashley may have lost his title, but he hasn't seemed to lose a step even without the championship. His steel cage match against Big E was the best version of big boy moves, and even though Drew McIntyre is somehow trying to get involved in the title scene yet again, I can't imagine we've seen the last of Lashley's championship pursuits. His cards suggest a brighter future ahead; he may be in the Knight of Wands reversed right now—angry, impulsive, acting without thought—but just around the corner is the Ten of Pentacles. A culmination of hard work, talent, and perseverance in his career, plus a little MVP magic, has lead to this peak moment. And yet, I wouldn't say Bobby's out of the woods yet. The Ten of Swords is, literally, the backstabbing card. Someone close to Lashley is willing to betrayal him to further their own agenda; if I were the Almighty, I'd be just a little suspicious of Alexander and Benjamin's recent re-alliance.
Asuka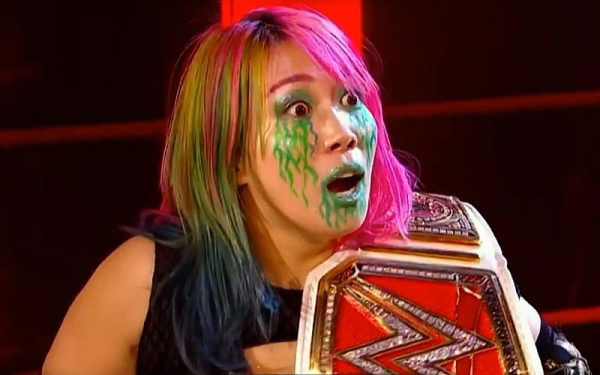 The Empress of Tomorrow is currently rehabbing an arm injury, but Raw's women's division will hopefully welcome her back with open arms soon. Or at least before we have to watch Doudrop vs Eva Marie in a best of seven. Strength reversed seems pretty on the nose for Asuka right now; an obstacle is blocking her from making any progress, and it's beginning to instill self-doubt. Those thoughts only get worse in the Nine of Swords—we're talking anxiety, nightmares, negative thoughts. It's tough to sit out for months and watch a posessed doll main event Raw. Luckily, the cards suggest if Asuka listens to her intuition and doesn't get lost in the clouds, things could start looking up. The Moon is all about our unconscious desires, but it cautions against falling too deep into your own illusions.